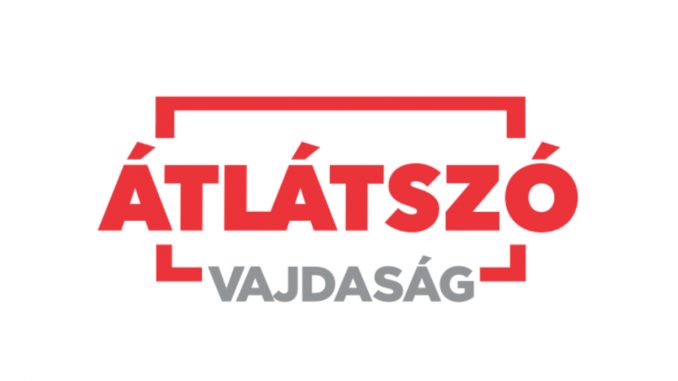 Dear Reader,
After a couple of months of feverish preparation, I am proud to present the first Hungarian portal for investigative journalism in Vojvodina: Átlátszó Vajdaság (in translation: Transparent Vojvodina)!
The preparation and implementation took months, but, in fact, years and years of work made this portal possible. Perhaps it is no exaggeration to say that my aim is to make up for decades of lost time by giving (back) the Hungarian community and professional journalism in Vojvodina a journalistic genre that is desperately needed today.
I used the term "give back" by no mistake, because, I admit, I was not convinced myself that my criticism of the Hungarian press in Vojvodina today – namely, that senior colleagues have failed to provide the discerning readership and professional supply that the press needs to shape public opinion – was entirely correct. Since the best way to prove – or disprove – hypotheses is to test them, I completed my master's degree, by researching the tradition of investigative journalism in the Hungarian press in Vojvodina. As a result, I can now say that there were pioneers of investigative journalism in this small professional community – they had the necessary attitude at least – and they tried, as far as they could, to investigate embarrassing or even dangerous issues of public interest.
At the same time, since the press does not only inform about public events, but also suffers from them, that research helped me to understand that it would have been impossible to meet these expectations as a minority, first under the Yugoslav one-party system, then during the years of the South Slav war, and later during the long period of consolidation, when the vulnerability of being a minority was intensively confirmed time after time. However, that new perspective on my earlier assumption has only strengthened my conviction that it was high time to rectify the omission.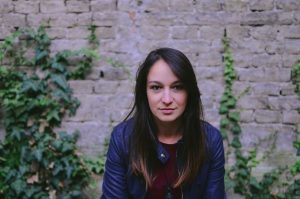 I have been working in journalism since 2009. During my studies, I started my career as a correspondent for the Vajdaság Ma news portal in Subotica. In 2012 I became a professional journalist for the Hét Nap weekly, in 2014 I was the editor of the culture section and won the Young Journalist Award of the Hungarian Journalists' Association of Vojvodina. After a year, on the verge of burnout, I still felt that traditional journalism was no longer fulfilling me. Searching for the reasons, I realized that I had not started the profession to become another chronicler of our public life, but I was driven by the lofty idealism of truth-seeking that I had felt in high school. At the point, I began to look for more serious professional challenges, for more information on how to become an investigative journalist and then I found the Centre for Independent Journalism (Független Médiaközpont) in Budapest, the key to my career, and I took part in several investigative journalism mentoring programmes.
Investigative journalism for me is a genre that not only reports on the current state of affairs, but also takes us through the process that led to it, pointing out the causes and those responsible, revealing the hidden connections and outlining the consequences of the phenomenon. In doing so it solely relies on dry facts, without personal attacks, but beyond political window-dressing.
I am convinced that transparent public life is the key to a healthy, democratic society,
where voters have all the information they need to make their choices, from knowing the true state of affairs in their community to accountability for the misuse of taxes paid and understanding the decision-making mechanisms of their elected representatives.
Due to the expansion of my previous professional framework and the changes in the ethnic Hungarian political life in Vojvodina, and consequently in the editorial policy of the Hét Nap, I couldn't keep up my work there, so I quit in 2017 – with the idea of founding Átlátszó Vajdaság. The idea came from one of my mentors, an excellent journalist and former Átlátszó staffer, András Becker, who soon left the field, and I, inexperienced and lacking a mentor and teammates, abandoned my plan.
In the following years I worked on various fact-finding projects in cooperation with Átlátszó Erdély, and with KRIK and CINS in Belgrade. I gained experience in writing and managing grant applications and learned about the specifics of fact-finding in Serbia. After following the events of the 2022 elections in Hungary in cooperation with Átlátszó and Átlátszó Erdély, I realized that there was still a need for a portal in Vojvodina that would focus primarily on factual journalism, and I didn't see the previous obstacles as insurmountable, so, after five years I revisited my idea of founding Átlátszó Vajdaság.
The principal and essential task of Átlátszó Vajdaság is to fulfil its function of monitoring the executive authorities and to serve as a brake and counterweight to political and financial abuse.
My aim is to give substance to the notions of public money, public duty and public interest, so that honest, law-abiding citizens feel the weight of the fact that their tax-paying entitles them to have responsible and accountable representation of their interests. Through my work, I want to help restore trust in quality information and develop media literacy in society by encouraging critical reading and news consumption.
Initially, I will also publish news background articles on the portal, which will help in understanding the factors influencing the public life of Hungarians in Vojvodina and put developments in the region into context. I will refer to this content in future articles, but I hope to create a knowledge base that anyone can consult for up-to-date information on Vojvodina.
I hope to expand the Vojvodina editorial team in time, but until then the reader will mainly find articles written by me. At the same time, the Átlátszó team in Hungary has also contributed to the success of my work. Without the professional help and support of the editorial team, this site would not have been possible. Thank you again for your trust and work!
The content of Átlátszó Vajdaság will be free of charge for everyone, but its production will cost money. I intend to cover part of the costs from grants, but I am also counting on contributions from readers. Therefore, if you value the freedom of thought and information appreciate my work and are able to support this portal, please do not hesitate to support Átlátszó Vajdaság.
Virág Gyurkovics, founder and editor-in-chief