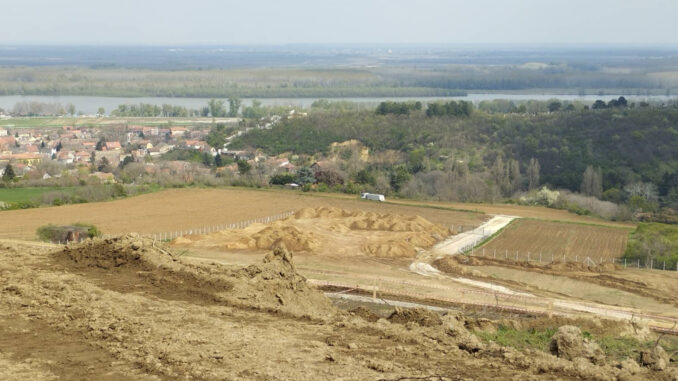 A new hotel in Sremski Karlovci, Vojvodina, will base its business model on wine tourism, wellness and conference services, with nearly 3 billion forints of funding from Hungary's state-owned HEPA Hungarian Export Promotion Agency. The project will be implemented by the Serbian subsidiary of Hungary-based Szerémség Ingatlanfejlesztő Kft. (Ltd.).
Szerémség Ingatlanfejlesztő Kft. received HUF 2,850,000,000 (i.e. EUR 8.7 million at the 2019 average exchange rate of HUF 325/EUR) in non-refundable grants under HEPA's 2019 call for investment support for the Western Balkans. The project will be implemented in Sremski Karlovci, a priority area for tourism development.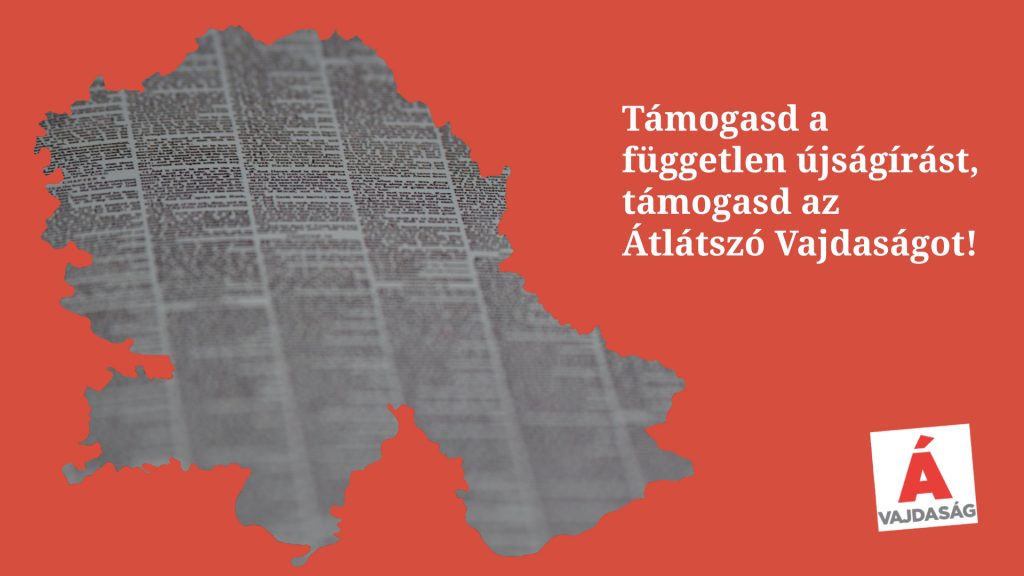 The director of Szerémség Ingatlanfejlesztő Kft. in both Hungary and Serbia is Zsanett Oláh, a native of Vojvodina, who previously made official visits to Serbia as CEO of HEPA's predecessor.
The project was originally due to be completed by the end of 2023, but the deadline was extended because of the pandemic. According to the building permits submitted last autumn, construction was due to be completed by the end of 2024, but work only started in March this year. Earthworks for the foundations were still going on at the site in April.
MNKH's successor: HEPA
For years, the Hungarian government has considered the promotion of domestic products abroad and their presence on international markets as a strategic government action. In 2013, the MNKH Hungarian National Trading House (MNKH) was established to institutionalise this strategy.
The network, which at its peak operated Hungarian trading houses in almost forty countries, was initially led by Vilmos Skultéti. From November 2013, György Kerekes was the general manager, who abruptly resigned at the end of March 2015 after it emerged that MNKH had withdrawn its HUF 3.8 billion worth government bonds from the bankrupt brokerage Questor at the last minute.
It was later revealed that, in order to prevent a domino effect,
the order to bail out public funds came from Prime Minister Viktor Orbán personally as soon as he got wind of the brokerage scandal,
in which customers lost around HUF 150 billion.
After Kerekes' departure, Zsanett (then Ducsai) Oláh took over as CEO of the company on 3 April 2015. During its existence, MNKH made losses amounting to more than HUF 10 billion.
A malajziai jelenlét fontosságát pedig az adja, hogy az ország Magyarország harmadik legfontosabb kereskedelmi partnere a dél-kelet-ázsiai térségben. Malajziában elsősorban az élelmiszeripar és mezőgazdaság, az innovatív környezetvédelmi technológiák, az informatika és szoftverfejlesztés, illetve az egészségipar területén látnak lehetőségeket a magyar cégek számára.
Finally, a government decree was issued in September 2018, according to which the Minister of Foreign Trade performed his duties related to Hungarian export trade through HEPA. The organisation would mainly support Hungarian companies in foreign trade promotion and related consultancy, partner search, training and tenders. At the same time, the regulation defining the tasks of the MNKH was repealed.
In other words, the MNKH was abolished and its powers and tasks were transferred to the HEPA by way of succession. The annual accounts of the MNKH, signed by Zsanett Oláh as CEO, are still available on its website.
This did not stop HEPA from supporting the company, whose CEO was Zsanett Oláh.
Despite the fact that MNKH was still making losses under Zsanett Oláh's leadership, HEPA later also used Oláh's expert services. Between October 2019 and April 2020, the legal successor of MNKH contracted Zsanett Oláh's company Földszint1 Kft., of which Oláh has been the sole owner since July 2019, for HUF 6 million. This period coincides with the period between HEPA's call for tenders and the deadline for applications.
On 31 October 2019, one day after the official registration of Szerémség Ingatlanfejlesztő Kft., HEPA launched the call for tenders for the Western Balkans Investment Support Grant. Although the deadline for submission of bids was 15 December 2019, participation in the tender was subject to mandatory registration, which expired on 14 November, two weeks after the launch of the tender.
After the expiry of the contract between HEPA and Földszint1 Kft., Zsanett Oláh became CEO of Szerémség Ingatlanfejlesztő Kft. in May 2020. She was therefore already personally involved in the success of the tender when
HEPA announced on 4 June 2020 that it would support the tourism investment with HUF 2.85 billion.
This amount was the total budget for the original call for proposals, but HEPA noted in the announcement that the budget had been increased. The increase was decided by the Ministry of Foreign Affairs and Trade, bringing the total to HUF 9.09 billion. The largest grant was awarded to Szerémség Ingatlanfejlesztő Kft. The remaining HUF 6.24 billion went to 13 other companies, and each of them were granted HUF 480 million in average as non-refundable grants.
Wine, Wellness and Conference Hotel in Sremski Karlovci
–
overlooking the Danube
Sremski Karlovci (Karlóca in Hungarian), located 12 kilometres from the provincial capital of Novi Sad, is one of the most famous villages on the Danube, in the Fruška Gora Mountains (Tarcal in Hungarian), known for its excellent wines. It is an important tourist destination, easily accessible from the motorway, with convenient bus parking outside the town centre, but only a few minutes' walk from the centre. It also benefits from a train service between Novi Sad and Belgrade, via Sremski Karlovci, on the southernmost section of the renovated Budapest-Belgrade railway line.
However, there are no large, upmarket accommodation facilities. Local winegrowers say it would boost tourism if the town could accommodate larger groups.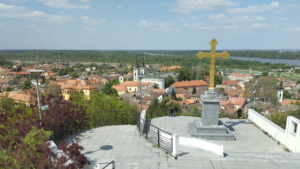 Following an article in the Serbian press, Szabad Magyar Szó reports that a Hungarian company is planning to build a hotel in Sremski Karlovci. The investor is Szerémség Ingatlanfejlesztő Kft., which was officially registered in Hungary on 30 October with a share capital of 3 million forints. Zsanett Oláh has been the managing director of Szerémség Ingatlanfejlesztő Kft. since 13 May 2020. The company's share capital was increased by HUF 200 million 10,000 in October 2020 and by a further HUF 80 million in February 2021 to HUF 283,010,000 (i.e. a subscribed capital of EUR 790,000 at the average exchange rate of HUF 358 per euro in 2021).
From January 2020, the majority owner of the company has been László Wolf, Deputy CEO and Member of the Board of Directors of OTP Bank, who has also been Chairman of the Board of Directors of OTP's Serbian bank since December 2010. The temporary owners are ARAGO Befektetési Holding Zrt. and ARAGO Ingatlanforgalmazó és Tanácsadó Zrt. Both are linked to businessman Tamás Leisztinger, who Átlátszó mentions in a 2012 profile as having invited OTP owner Sándor Csányi to his birthday party in 2007. Leisztinger has been on the list of the 25 richest Hungarians since 2002. Tamás Flesch, president of the Association of Hungarian Hotels and Restaurants, also appears as a co-owner between October 2020 and January 2023, and since May 2021 the company has been co-owned by "Ho-Me 2000" Vagyonkezelő Kft. owned and managed by György Nagy, whose name has appeared in the Hungarian independent press in relation to several offshore companies.
További magyar tulajdonosok az offshore gázüzlet mögött Cipruson
According to the still valid company information, the current owners of the company are László Wolf and "Ho-Me 2000" Vagyonkezelő Kft. The latter one is the majority owner.
The Serbian subsidiary of Szerémség Ingatlanfejlesztő Kft. was registered with the Serbian Business Registers Agency (Agencije za privredne registre – APR) on 29 September 2020, almost a year after the registration in Hungary, under the name of Szerémségi Ingatlanfejlesztő d.o.o. Novi Sad. It is 100% owned by Szerémség Ingatlanfejlesztő Kft. from Hungary, with Zsanett Oláh as its official representative and director.
The share capital of the Serbian company was registered on 8 October 2020 at 1,170 dinars (€10) and increased three times to a total of 452,152,500 dinars (€3.8 million), which is about half of the amount of the grant that can be drawn as an advance under the tender rules – although the tender is post-financed. It is also important to note that the maximum aid intensity is 50%, which means that the hotel in Sremski Karlovci will – in principle – be an investment amounting to HUF 5.7 billion (almost €18 million at 2019 exchange rates).
The hotel complex will be built on a promising east-facing site overlooking the Danube. According to the decision on the conditions of building issued on 2 March 2022 by the Department of Spatial and Urban Planning, Real Estate and Legal Affairs of the Municipality of Sremski Karlovci, the hotel will have 90 rooms and a wellness area, and will be a four-star hotel.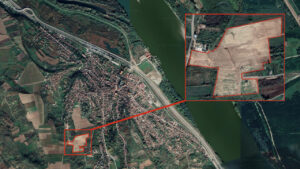 The main building consists of a basement, cellar, ground floor and three floors with a total net area of 15,689.45 m2. The basement will house the utility room for the pools and ventilation; the basement will house the wellness area with Turkish bath, saunas, pools, salt room and Finnish sauna, as well as storage rooms; the reception, restaurant, bar, smoking room, wine cellar, conference and business areas will be on the ground floor; the upper floors will house rooms, multimedia rooms, a games room and storage rooms. In addition to the main building, there will be a separate building with a sauna and terrace on the ground floor with a net floor area of 44 m2.
According to the HEPA call for proposals, the deadline for implementation is 36 months, with a final deadline for eligibility of costs and use of funds by 31 December 2023.
Permission to start construction was applied for and received in September 2022. The deadline for completion of the works was set to 31 December 2024, i.e. 27 months. However, work has still not started.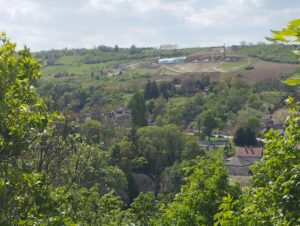 Half a year later, on 3 March 2023, Szerémségi Ingatlanfejlesztő d.o.o. renewed the relevant permit, which shows that it will continue to work with a new contractor, AB pro-ing SRB d.o.o., instead of Galens d.o.o. The date for the start of the works has not been changed, but the new document does not specify the revised deadline, and in any case, if the originally planned 27-month period is maintained, the hotel in Sremski Karlovci should be completed by June 2025 at the latest.
Who is Zsanett Oláh?
Zsanett Oláh was born in 1983 in Slovenia. She spent her childhood in Ada, a village on the Tisa River. She moved to Hungary with her family during the South Slav wars of the 1990s. She completed her college, university and master's studies in Budapest, specialising in economics, international relations, EU, finance and business. She started her professional career as a project manager between 2007 and 2008 and worked as a consultant in 2009. In 2011 she founded her first company, Média&Consulting Kft. From 2014 to 2015 she was the managing director of Agrotechfood Zrt.
In an interview at the end of 2014, she explained how she became part of Prime Minister Viktor Orbán's team. "The National Trade House has organised several trips where companies selling exportable products have been part of a delegation of prime ministers. I travelled with such a delegation to Riyadh, Saudi Arabia this spring, and now I have been invited to South Korea with a hundred other businessmen".
Just three months after the interview, Zsanett Oláh found herself in the CEO chair of MNKH. She held the position from 2015 to 2018.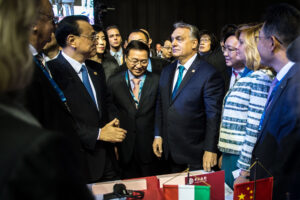 In May 2017, Zsanett Oláh was in the news for her indirect links to Investender Kft, which bought the periodical Figyelő and then quickly sold it to Mária Schmidt's family company. Investender Kft. is the company of Zsanett Oláh's former brother-in-law, Ákos Ducsai, whose two subsidiaries Oláh represented as CEO between 2013 and 2015. These two companies are Agrotechfood Zrt., which supports innovative developments in the agri-food industry, and SZE Kutatás + Fejlesztési Kft.
In 2018, following the suspension of MNKH, Zsanett Oláh became a director of Kall Ingredients Kft., part of the Opus Global group owned by Lőrinc Mészáros.
A kormányzat és a Mészáros-érdekeltségek közötti átjárhatóság persze fordítva is működik: az MNKH helyére épülő HEPA Magyar Exportfejlesztési Ügynökség vezére, Ligetfalvi Gábor például arról híres, hogy már a 2018-as választások előtt felügyelőbizottsági tag lett a felcsúti milliárdos MKB Bankjának kockázatitőke-befektetőjénél, a Solus Capital Zrt.-nél – és ezt a tisztségét a mostani állami szerepvállalása mellett is megtartotta.
From 2021 to September 2022 she was a member of the board of directors of Manevi Zrt. Manevi Zrt. and Comitatus-Energia Zrt. also belong to the Central European Foundation for the Preservation of the Built Heritage (KEÉÖMA). The two state-owned companies initially owned 4 properties abroad and have since acquired additional buildings. The KEÉÖMA companies currently own a total of 15 properties, seven in Romania, five in Slovakia, two in Slovenia, one in Croatia and, as reported by Átlátszó Vajdaság, one in Serbia.
Szabadkán vásárolt műemlék ingatlant a magyarországi KEÉÖMA-hoz tartozó Manevi Zrt. szerbiai leányvállalata.
At the end of last year, it was announced that Zsanett Oláh would be trying her hand at a new position, being appointed director of the NÖF National Heritage Conservation Development Nonprofit Ltd. Four months after Oláh's appointment, in March this year, it was announced that the NÖF had been forced to rationalise its operations "due to the explosion in energy prices caused by sanctions, the economic crisis in Europe and the war in Ukraine". This necessitated collective redundancies, with 168 heritage workers made redundant and several castles closed by the Hungarian state-owned company. At the same time, "the company will launch a vocational guidance and counselling programme to help the redundant workers find employment and will initiate cooperation with central and local government bodies responsible for employment policy".
Zsanett Oláh is also active in a number of civic projects, including the professional management of the Tijöttök! (It's your turn!) programme, the management of the Highlights of Hungary team and the initiator of the Szabolcs Ducsai Foundation. He was also president of the Etyekért Foundation for a while. According to the company database, she moved to Etyek in the spring of 2020, and the headquarters of Szerémség Ingatlanfejlesztő Kft. was moved to her address in the autumn of 2020. The Hungarian government continues to develop the village of Felcsút: a cycle path and a gastronomic trail have already been completed, and the Felcsút Railway is also planned to come to the village.